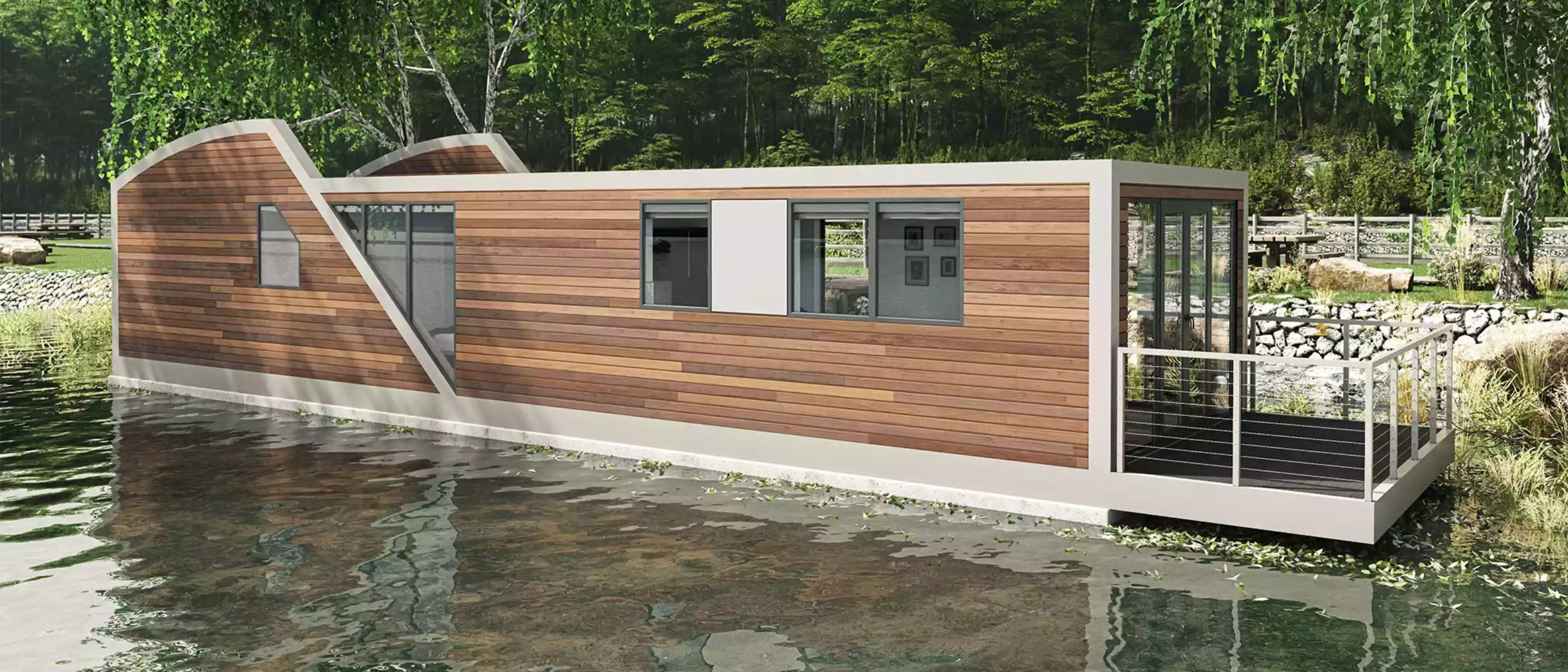 RESIDENTIAL
R SERIES
A range to suit all applications, these residential and domestic designs use our innovative system to create unique, floating, living accommodation which can be used as a home, holiday lodge or short-term lets for rental. This series is currently available in 500 and 750sqft with much larger, two storey designs in development.
These designs can also be modified to create a wide range of commercial spaces suitable for coffee shops, offices and restaurants, also currently available in 500 and 750sqft, with much larger designs in the pipeline.


The Bluefield R500 houseboat at Let's Go Hydro is one of our most popular rentals. This luxury accommodation allows visitors to live on the water, close to all the action the park has to offer. A definite enhancement to our site!
Pete Boyle, Let's Go Hydro, Belfast
Our R750 houseboat 'Samphire', which is located in Chichester Marina, is our home from home for weekends and holidays. It really is a luxury apartment on water, with the highest quality finishes, affording us an alternative lifestyle and a place where we can truly unwind.
Phil Parkinson, England