BLUEFIELD
Bluefield Houseboats is a young, innovative and multi award winning UK company based in Northern Ireland, with an enthusiasm and firm vision for the future. Our mission is to create high quality space on the water, which maximises the use of modern technology to regenerate and upcycle previously inaccessible sites into usable space.
We have evolved from a group of experienced professionals who have a shared passion for the water.
Our team has combined the benefits of the marine, manufacturing and construction industries to create dynamic, modern and exciting houseboats with multiple applications and uses.
Bluefield is proud to be a part of the long standing boat building industry in Northern Ireland, and we are continually developing our supply chain in order to be able to deliver our products globally.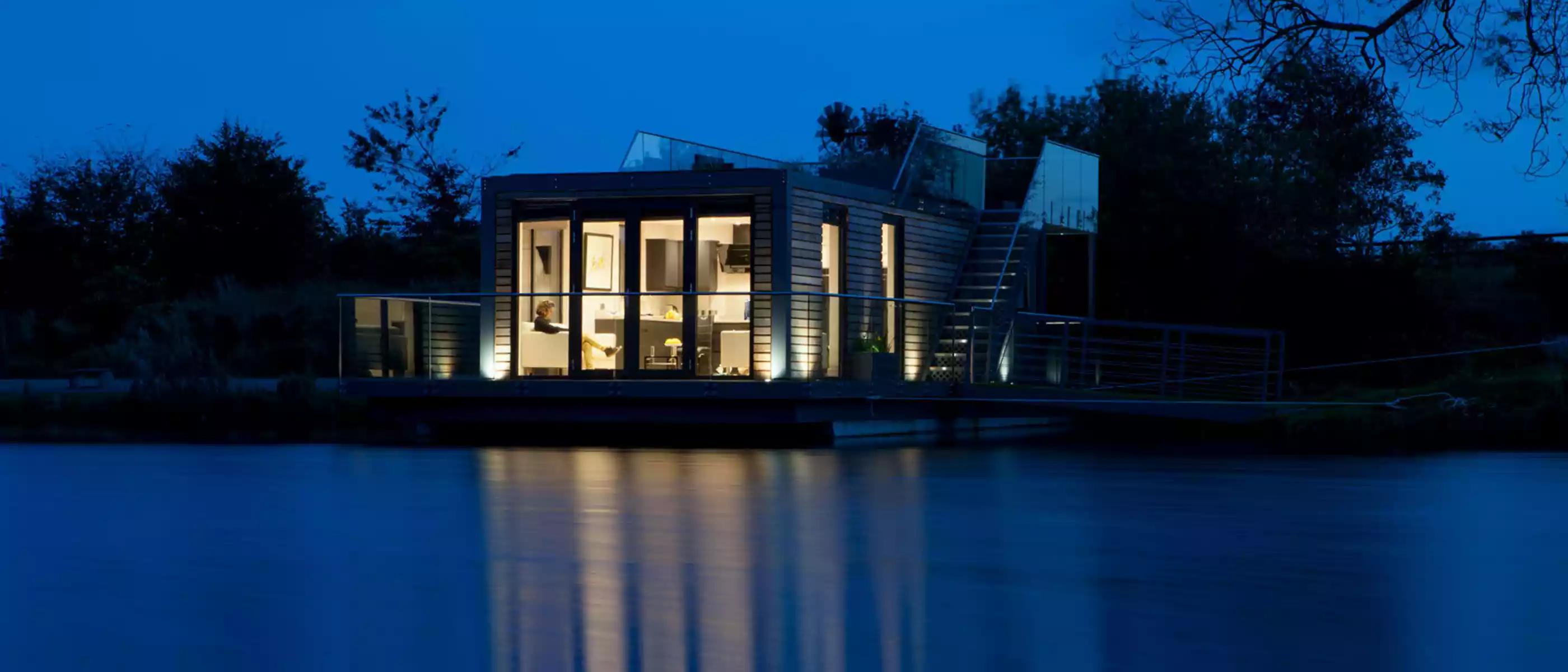 With the world population continually rising, we need to be innovative in order to balance the accommodation needs of the population against the long-term impact on the environment. Combine this with concerns over climate change and increased flooding; it becomes increasingly obvious to look at "bluefield" sites to resolve these issues.

By offering a "light touch" to waterfront & riverside sites we reduce the impact on the environment with minimal permanent infrastructure which can be further enhanced by employing "off-grid" and "renewable energy" options.
We use the latest construction technology and techniques to create sustainable residential and commercial developments, offering the same standard of living and working on the water as on land.
If you are interested in taking the Bluefield concept further, please get in contact with us and we will be delighted to start the process to delivering an exciting new Bluefield development for you.