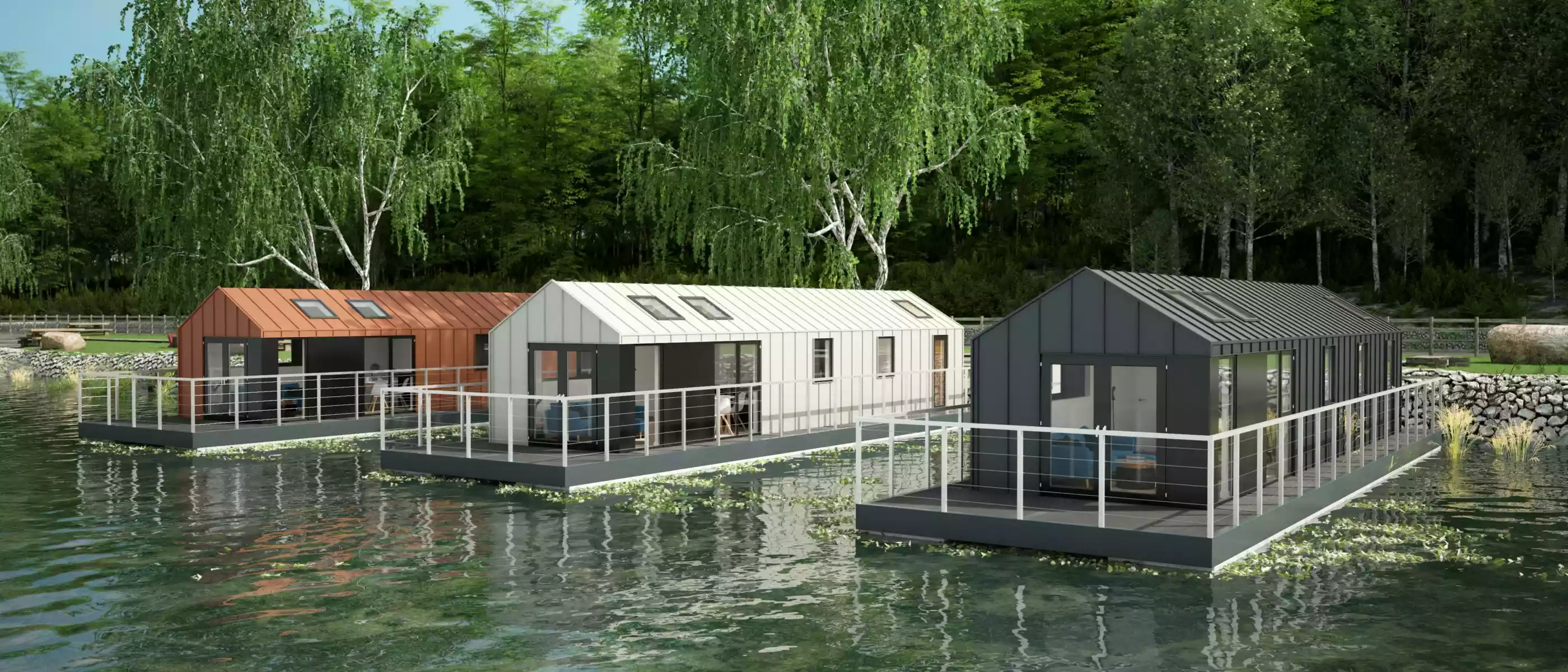 Sustainable Solutions
Since launching Bluefield Houseboats in 2016, one of our main aims has always been to offer viable and sustainable solutions to regenerating and upcycling inaccessible "bluefield" water sites into usable space, and our range of products undoubtedly achieve this goal. Not only do we strive to offer 'no compromise' on-water living, but we also believe our products will go a long way to address the housing crisis in the UK today.

Ten years ago, in 2011, the UK government tried to address the shortage of affordable housing by promoting houseboats as a realistic option to ease the housing crisis. At that time it was estimated around 15,000 people in the UK already lived on a houseboat of some sort and the government planned to increase this via financial incentives to local councils and authorities. The idea never really took legs but now in 2021, living on water is becoming a more attractive option in the buyer's market. Research indicates that lockdown appears to have increased interest in houseboat purchases and it looks like this is a trend which will keep growing in the future. Houseboats are now being seen as a feasible option for first time buyers trying to get onto the property ladder, particularly in the larger inner city areas. With land values at a premium in many areas of the UK, on-water living could certainly offer a more affordable alternative. Yet it is still all about finding a suitable site, so government and local authorities need to get on-board and make more city water spaces available for individuals who want to live on water.
Affordable Housing Options
Bluefield Houseboats has developed a range of products suitable for different water sites (e.g. coastal marina, inland river, waterway or lake), and different budgets with one, two and three bedroom units. With prices starting at £67,000, we are offering "no compromise" affordable housing options to many individuals who otherwise would be unable to purchase a house on land at present. Bespoke changes can also be made to standard designs to make them more individual for each customer. Our units are also modular in design, and therefore suitable for mass production.
From a financial viewpoint, houseboats are definitely much more affordable than a regular apartment or home. There is no VAT or stamp duty on houseboats, so there are huge savings even before you start the process when compared to purchasing a land based property, making houseboats a real answer to the current housing crisis.