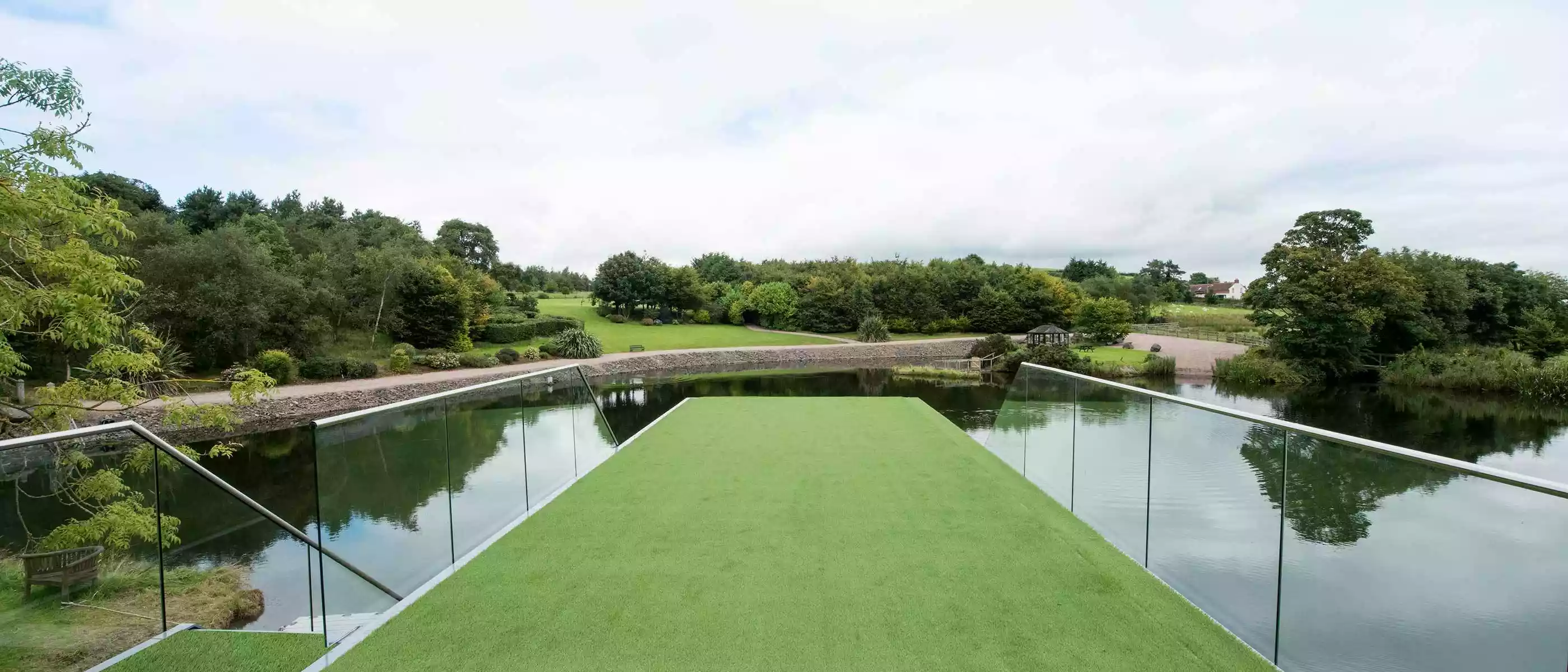 Rules And Regulations
What You Need To Know
In the UK houseboats and floating spaces seem to fall between the two statutory definitions of a land-based building and water-based vessel leading to numerous certification challenges. As a consequence the rules & regulations that govern the construction of houseboats are very limited. Therefore, we at Bluefield houseboats have chosen to follow UK building regulations throughout, surpassing them in many instances, and anything which isn't covered by the current building regulations we get certified by a Naval Architect.
We believe this reinforces our commitment to living on the water without compromise and offering the same quality on land, on the water.
With fully accessible WC's and thresholds, fire egress, increased thermal and fuel conservation requirements and improved air tightness. The houseboats are extremely well sealed, recording only 2.60 m3/(h.m2)@50PA in the As-Built Air-tightness test compared to the regulations maximum requirement of 10. A Mechanical Ventilation Heat Recovery system (MVHR) is then used to regulate the air changes internally. Incorporating trickle vents is also an option, but this would reduce the overall air tightness.

With the 200mm thick insulation in our standard, low-U-value glazing and high levels of air tightness the passive sustainability credentials of this design are assured. Again, lower levels of insulation are available to suit different applications, but this will have an impact on the thermal performance of the houseboat.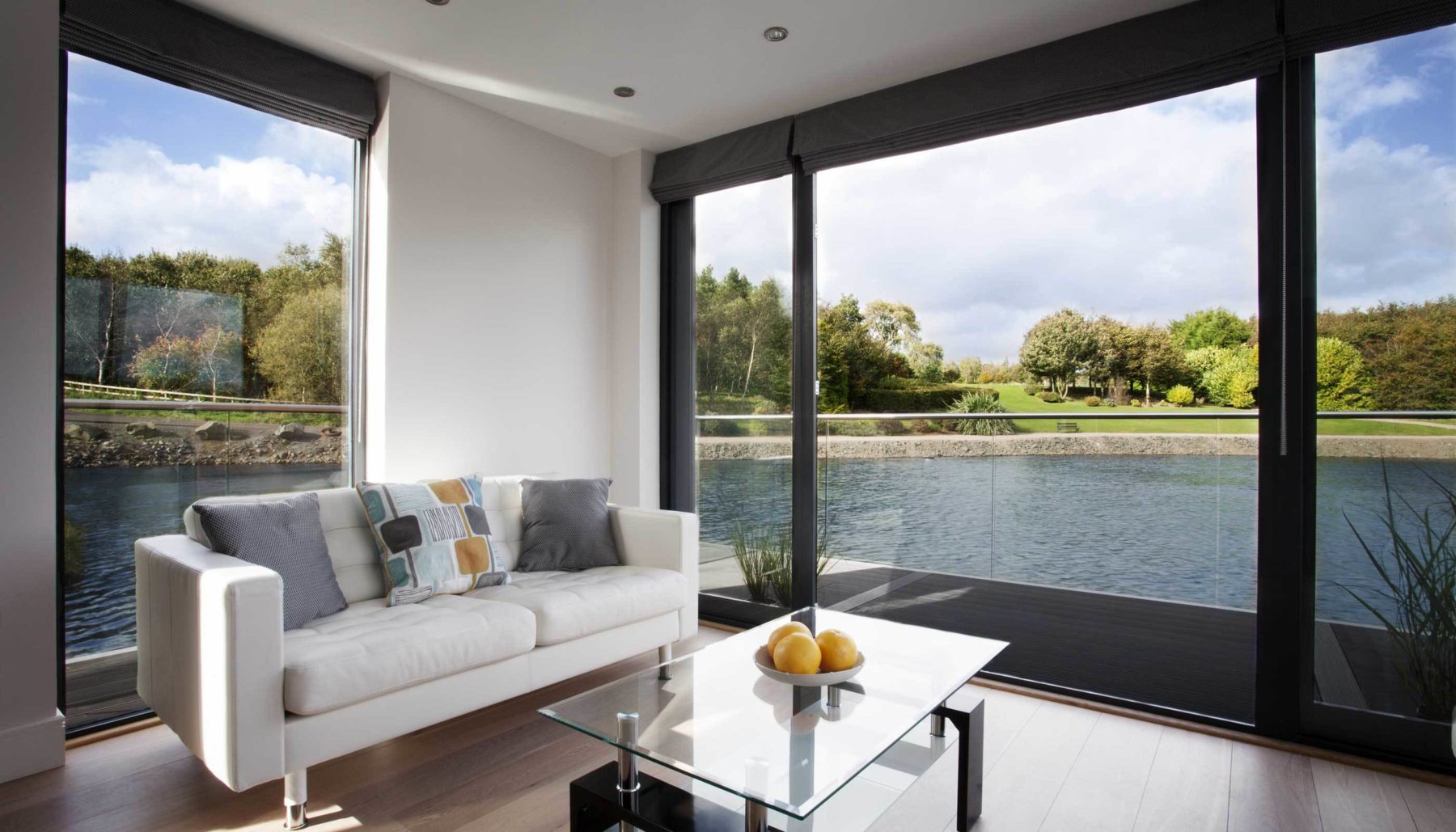 Environmental Footprint
With regards to environmental sustainability the moveable nature of the whole structure means that the immediate site is barely affected by its presence, hence if a houseboat were to be moved there would be very little, if any, footprint left on the surrounding landscape. Electricity is the first choice as the main source of heating and hot water in our designs. This is made possible with the very small heat loads dictated by the high insulation and air tightness values, therefore all the heating and hot water is produced using slick modern electric panel heaters. Electric panel heaters have evolved considerably from the old-fashioned, wall mounted monstrosities which were the norm in the 1970's, these are slick and elegant, more resembling flat screen televisions. Currently the electricity, water and waste are all mains connected, again confirming that the same quality of living can be provided on the water as you would experience on land. However the principal benefit of using electricity exclusively is the possibility of installing Photovolatic and battery cells as a power source to create a completely "off-grid" design. Something we are currently working towards.
We use a modular construction process to maximise prefabrication and minimise assembly on site. This has obvious advantages by controlling quality and minimising the impact of the weather. The modules are designed to suit the existing road network and are then transported to site ready for assembly which reduces time on site from months to a matter of days.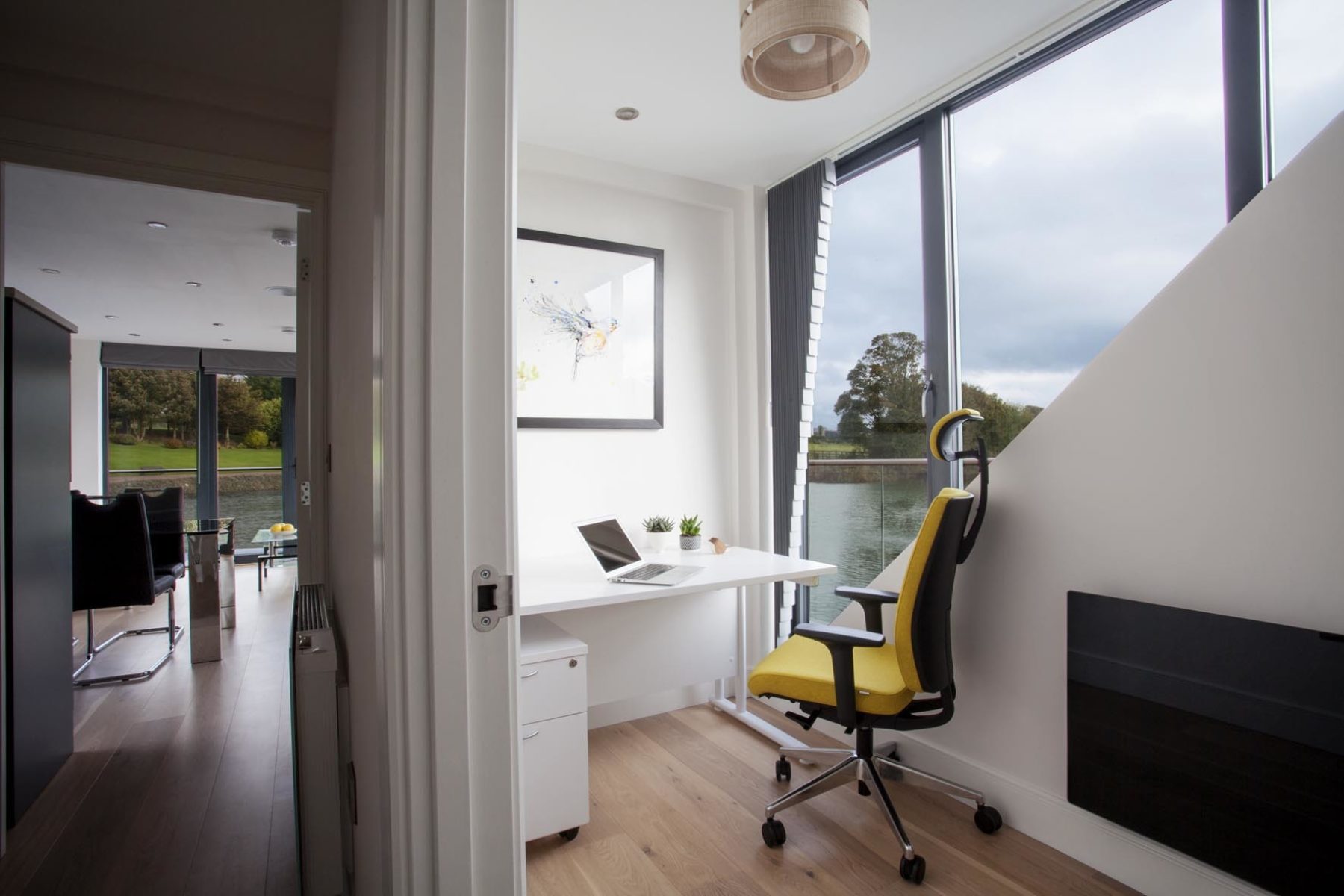 Flexibility Of Use
Another exciting possibility of this modular system is the free spanning structure. The internal walls are not loadbearing, meaning the entire internal space can be left open to be fitted out into a multitude of spaces such as coffee shops, offices, studios, retail. If these more commercial floating spaces were then to be joined together around floating market places, walkways and public realm whole floating quarters could be created, proving whole new development potential in previously unavailable sites within cities and towns. Please see our C-Series for more details on these commercial floating spaces.
If you have any further queries or require any additional information, please get in touch with our Bluefield team at [email protected]