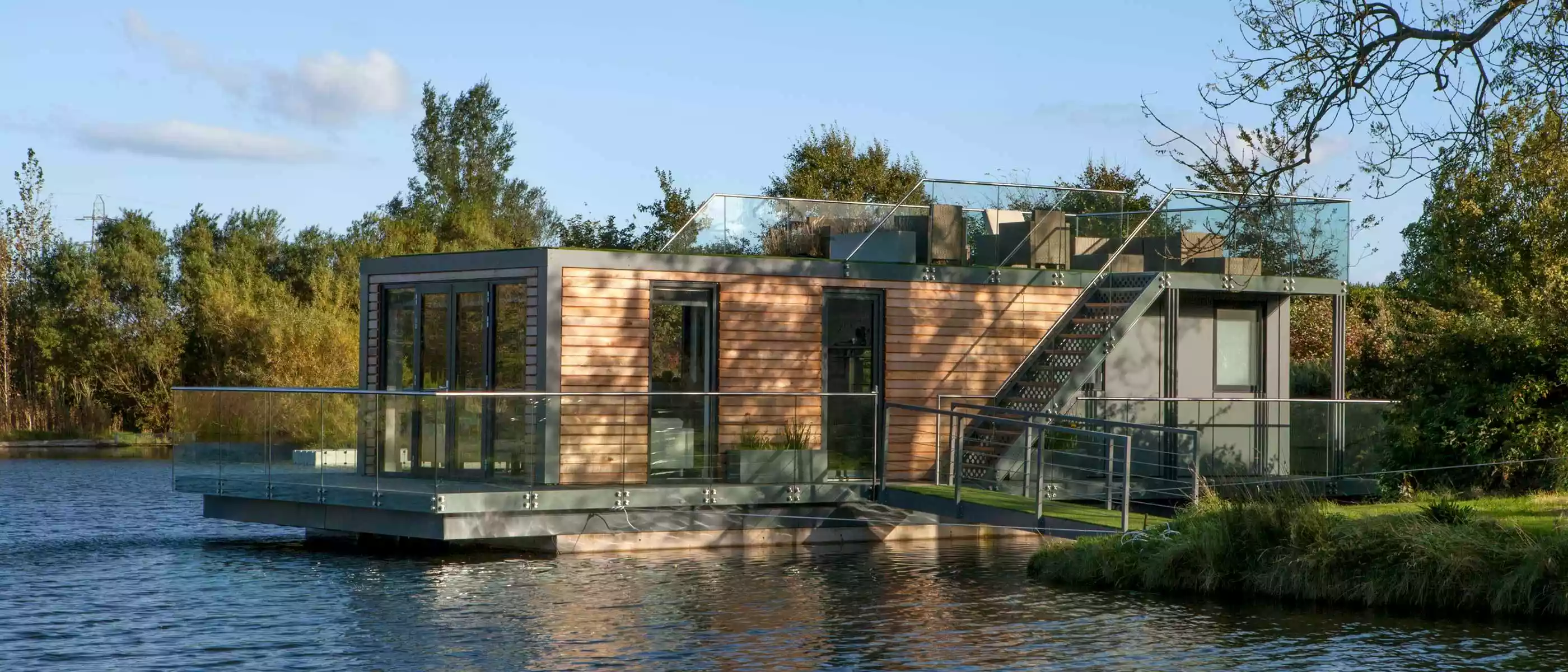 What Is A Houseboat?
What are the differences?

Houseboats, as the name suggests, are boats which are used as houses and in many countries across the world have been a mainstay for decades and even centuries. Presently, due to the shortage of and subsequent expense of available sites, the number of people opting to live on such residences is gaining immense popularity and significance. However, as I will outline below, there is a wide variety of houseboats available to suit almost any client requirement or budget.

A narrowboat is is a boat of a distinctive design, made to fit the narrow canals of the United Kingdom and they must be under 7 feet (approx. 2m) wide and 72 feet long (approx. 21m) to navigate most of the British canal network. Modern narrowboats are normally used for holidays, touring, or as permanent or part-time residences. Over the past decade the number of narrowboats has been rising, with the number of licensed boats on canals and rivers managed by the Canal & River Trust (CRT) estimated at about 27,000 in 2006 and over 30,000 in 2014. Narrowboats are usually manufactured with a steel hull, and have an engine and tiller. Prices vary with a second hand narrowboat costing as little as £30,000, with new, custom built versions rising to over £60,000. Larger, wide beam (the width) variations can be go up to £250,000.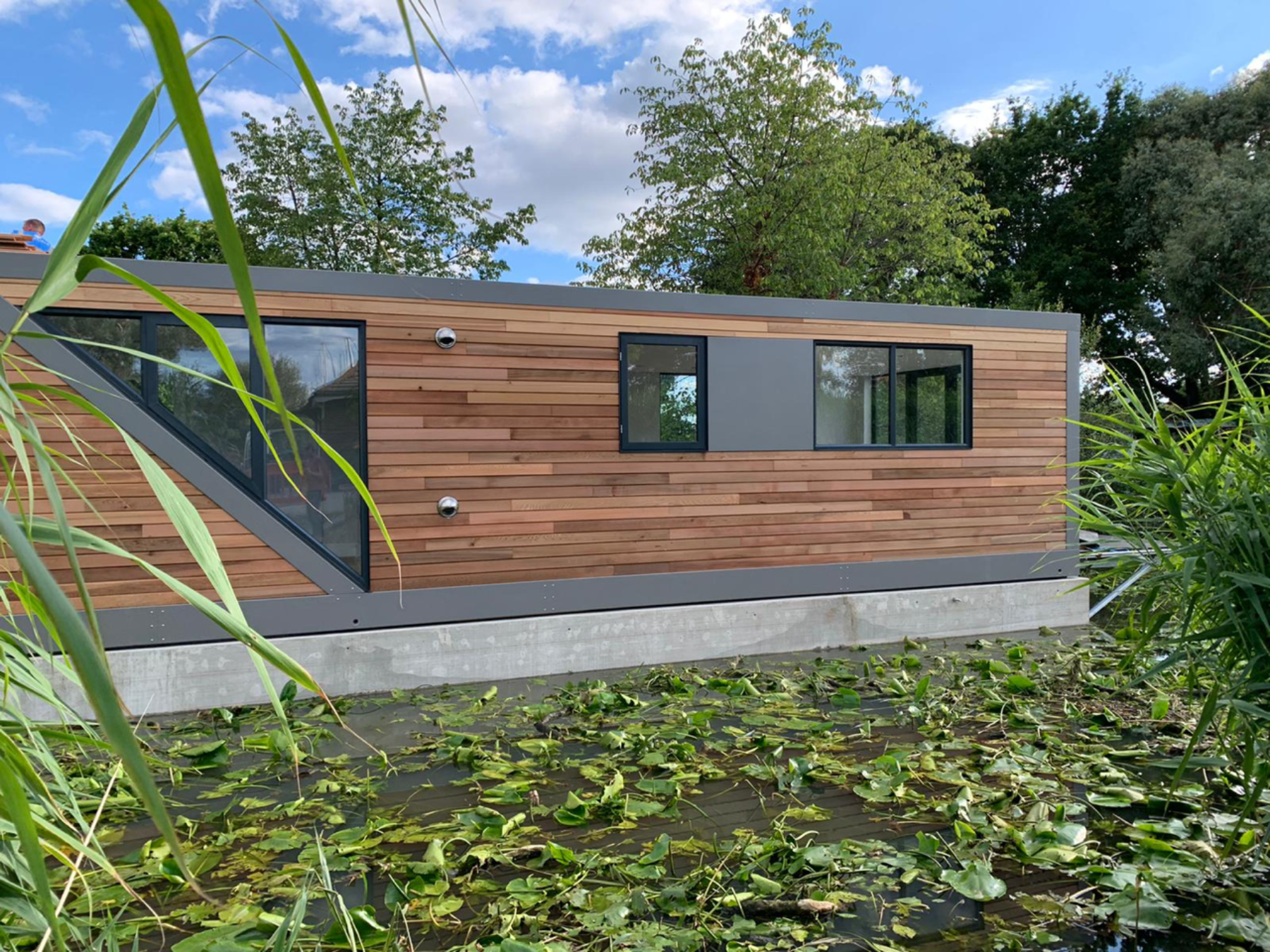 Location Can Influence Price
Apart from the narrowboat, probably the most stereotypical houseboat is the converted or adapted boat. These houseboats are normally individually converted ships / vessels / barges, with or without engines, which have been adapted for use as a permanent residences. The most common are built on a steel hull with a timber framed construction above waterline, however other types of floatation have been used including timber planks and plastic floats. The build and finish quality of these types of houseboat vary considerably and tend to be at the lower end of the market. The majority of these houseboats on the market seem to be sold with a mooring, therefore the location is more a factor in the price as opposed to the intrinsic value of the houseboat itself. However this could also apply to houses on land. For example a 2 bedroom, steel hull, converted barge located in London 19m long x 4.8m wide could be purchased for £350,000. Whereas a 3 bedroom, steel hull converted barge in Bedford – 24m x 7m can be found for £160,000.
Budget Is A Deciding Factor
There are numerous examples across Europe of private clients commissioning bespoke houseboats. These once-off, Architect designed floating homes vary considerably in design, size, layout and materials used. They are predominantly constructed on concrete pontoons, secured with piles and connected to the bank with gangways and marina type floating walkways. These designs seem to only be restricted by the client's ambitions and budget, ranging from £300,000 up to over £2,000,000 for the construction cost alone. As I'm as sure you imagine, there are not many of these houseboats available, and they seem to cluster in established houseboat communities in Germany and Canada.
There are a couple of companies in Europe who manufacture houseboats commercially and they are generally constructed using a type of concrete hull and plastic pontoons, with a timber framed structure above the waterline. These are available in both single and two storeys and probably bear the closest resemblance to a Bluefield houseboat on the market. Bluefield Houseboats is trying to offer a mainstream solution which provides clients with the design quality of the once-off, Architect designed floating homes but is more accessible to the mass market. At Bluefield Houseboats our vision is to create high quality, usable space on the water which is accessible to all and offers a viable option for living on the water without compromise. Our design team can deliver a turnkey solution with prices to suit all budgets, depending on the clients requirements, making our products more accessible and a more commercially viable alternative to living on land.
There are numerous other variations, as well as hybrid floating homes which have not been mentioned in this article. This has merely been an outline of the broad range available with a rough price guide, and an explanantion of where Bluefield Houseboats fits into it all.

If you have any further queries or require any additional information, please get in touch with our Bluefield Team at [email protected] or Tel 028 9099 7140. We offer standard houseboat designs as well as bespoke houseboats. We offer a full in-house service from design and manufacture to delivery and installation.