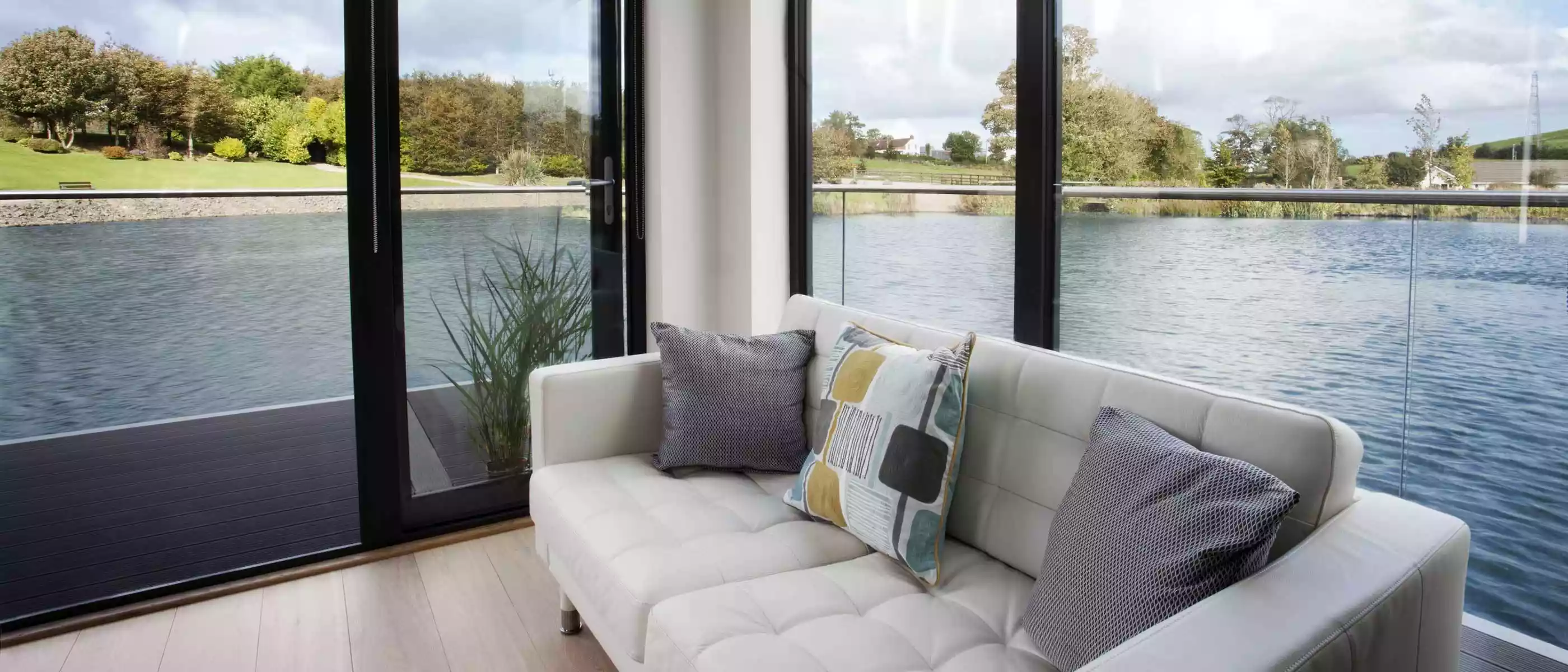 What Makes A Bluefield Houseboat So Special?
A Houseboat That Is Kinder To The Environment
The word houseboat has different connotations for different people. A broad definition however would be a boat that has been converted into a home, enabling you to live on water. You may think of the converted barges with rooftop gardens that line the banks of many of our rivers in the UK, as being the traditional houseboat, but nowadays the word has a much wider context. An outline of the wide range of houseboats available was supplied in a previous blog.
With land prices at a premium and in short supply in sought after areas, using available space on water to locate your home or holiday bolt-hole now makes sound economic sense. With minimal mooring and/or anchoring, houseboats only "lightly touch" the environment in which they are based, and so are considerably kinder to the landscape when compared to their on-land equivalent.

Bluefield Houseboats is a vibrant young company offering a range of modern solutions to living on water. We are a team of highly experienced individuals from the construction, manufacturing and marine industry and we are all involved with water and boats in our leisure time. Our mission is to create innovative, usable space on water for everyone to enjoy, by exploring sites which have previously been inaccessible
Our designs are unapologetically modern. Our houseboats are fixed in place by a site specific anchoring system and offer all the comforts of contemporary living. The design is cutting edge, with great attention to detail inside and out. All Bluefield Houseboats have 240volt electricity, running water and full sanitation including toilets and showers.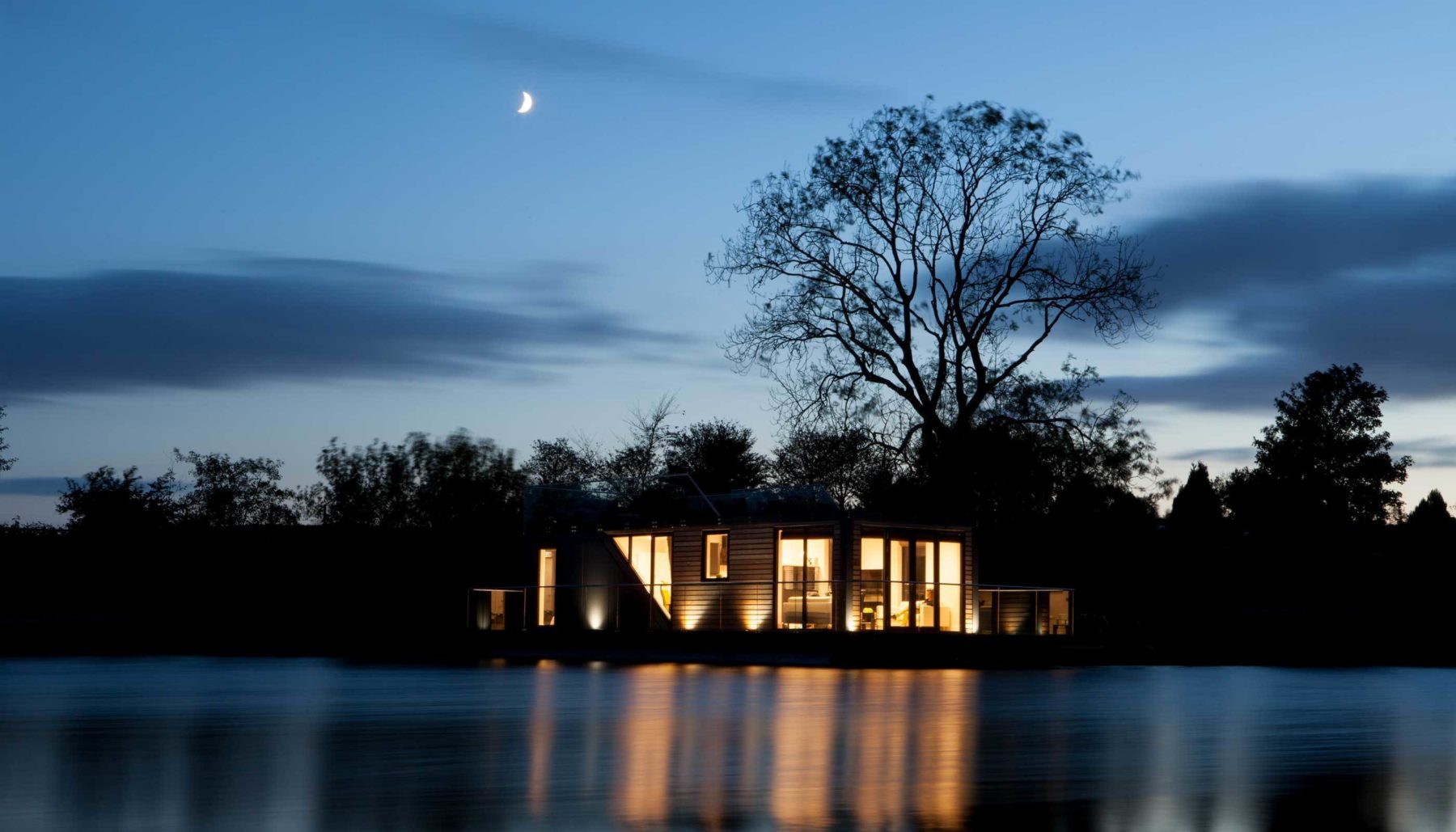 "The Same Quality Of Living On Land, On Water"
We use current best practice from the construction, manufacturing and marine industries which reflects our no compromise approach to quality and attention to detail. We deliberately use quite a restricted palette of materials and colours to maintain the modern aesthetic. Powder coated aluminium is used to frame cedar timber cladding, which is machined to ensure any water runs off without deteriorating the timber. Dark grey aluminium windows complement the cladding, emphasising the narrow profiles and crisp edges. Refined detailing and considered intersections of materials are used throughout. These are the same materials you would find in any high-end apartment and office development constructed on land.
In simple terms, our vision is to have the same quality of living on the water as would be experienced on land.
The interior design continues the contemporary theme, carefully balancing the need to conserve space without compromising the overwhelming desire to create elegant high-quality space. The generous ceiling heights are accentuated by the floor to ceiling windows allowing plenty of natural light to flood into the interior, enhancing the connection with the outside and maximise the feeling of space.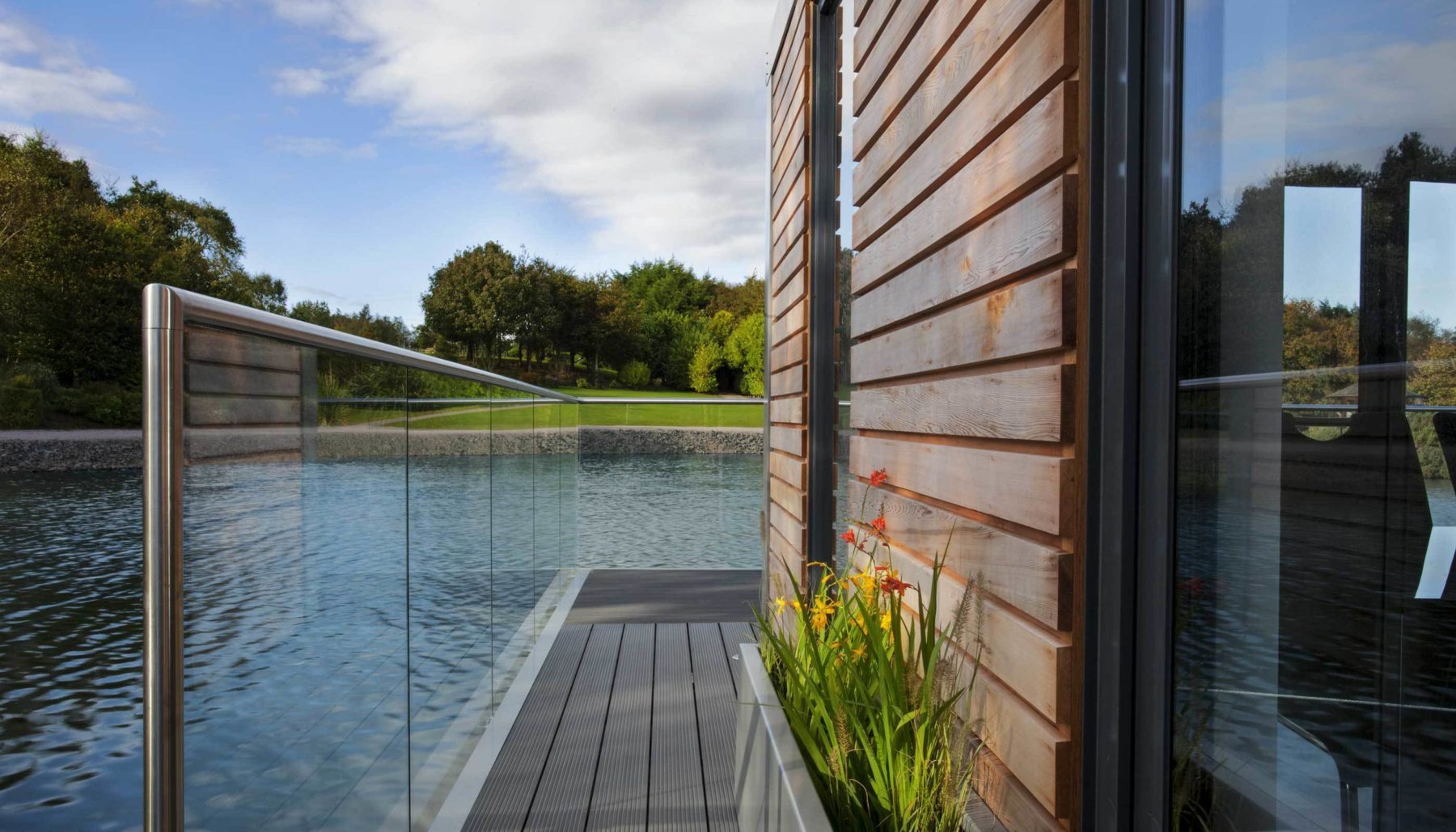 No Compromise On Quality
We not only use the latest techniques to construct the houseboats but also utilise a SMART home system internally to control the lights, sound, heating, TV and ventilation. There is the option for other systems to be added such as the blinds, automatic windows and security, which can all be controlled by a wall mounted tablet and can be tailored to suit the requirements of the end user.

At Bluefield we feel that just because you want to live or work on the water shouldn't mean you have to compromise on quality. We hope that with our designs we are challenging the perception of what a standard houseboat is, and offering a main stream alternative to the niche, self-built barges or the one-off, million-pound creations normally reserved for the super wealthy.
If this has sparked an interest, get in touch with our Bluefield team at [email protected]